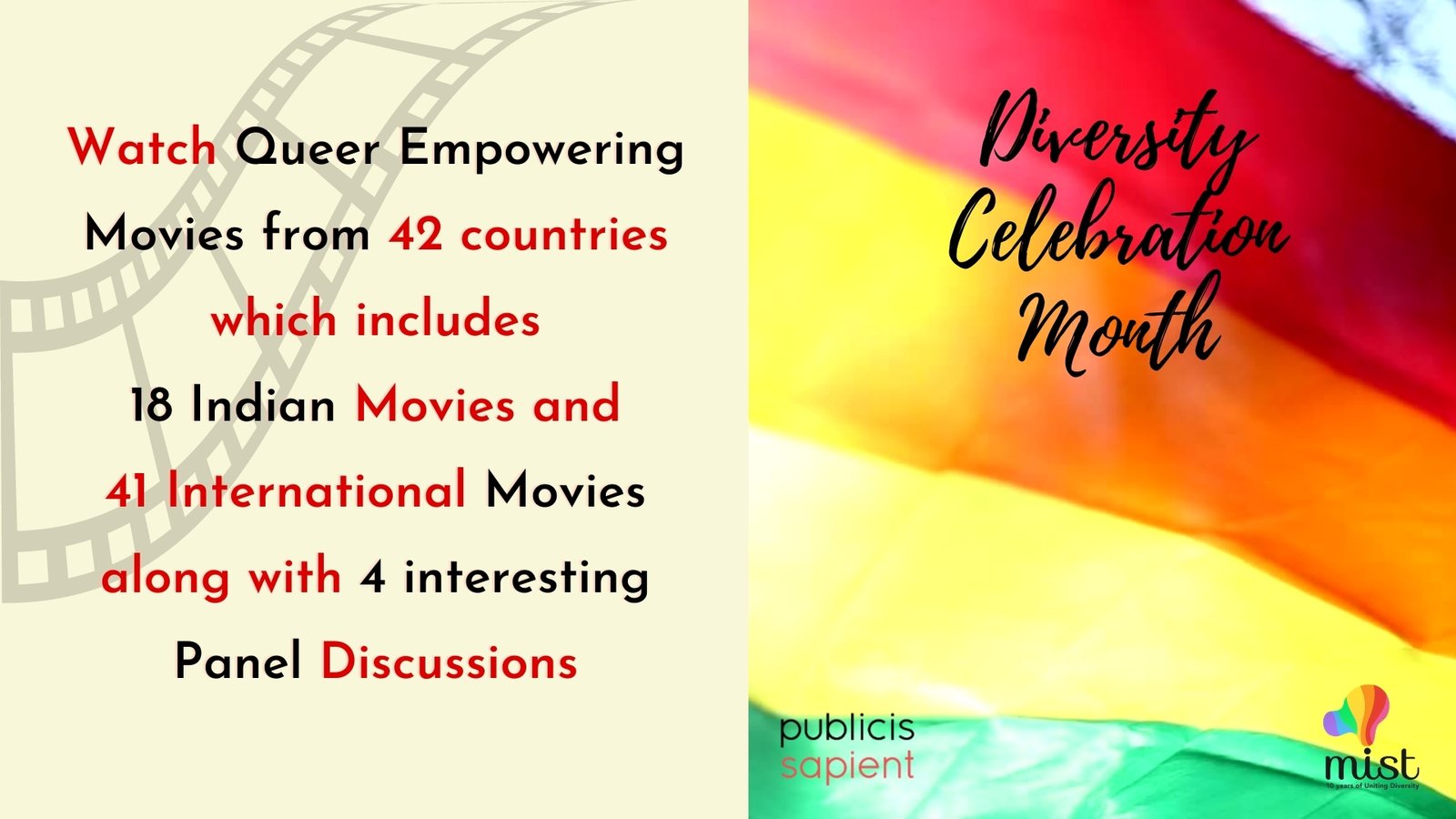 Diversity Celebration Month 2021 Registration (Publicis Sapient)
Publicis Sapient India's Pride Chapter in association with Mist and Out & Loud - PIQFF is proud to present a month long queer film screening and celebrate Diversity Celebration Month with Pride. Watch Queer Empowering Movies from 42 countries which includes 18 Indian Movies and 41 International Movies along with 4 interesting Panel Discussions
When is it happening?
March 1 to 31 2021.
Where is it happening?
Out & Loud - PIQFF OTT Platform
What next?
The online platform for the screening is an OTT platform and ready to display all the wonderful movies that we have shortlisted for this Diversity Celebration Month.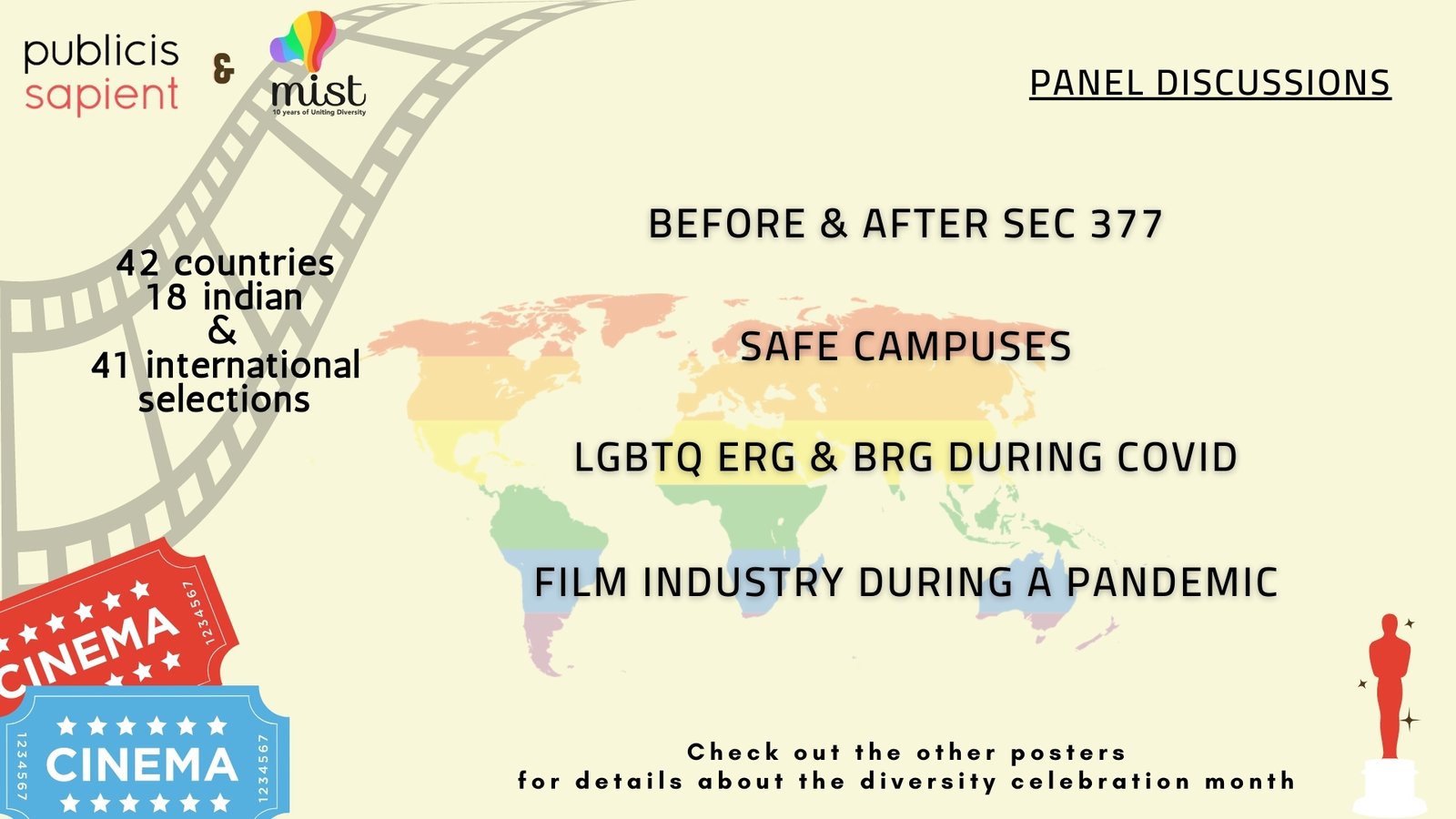 Registration instructions
1. Fill up the form below to register yourself to participate in the Diversity Celebration Month.
2. On completing the registration, you will receive an email from us with our Festival Guide with a link to watch all the movies and other content in the OTT platform.
3. Sharing of this webpage link (or) Festival Guide (or) any content to anyone outside Publicis Sapient is strictly prohibited.
4. The license of the movies is only for internal use at Publicis Sapient.
5. The movies might contain explicit content and is allowed only for 18+ audience.