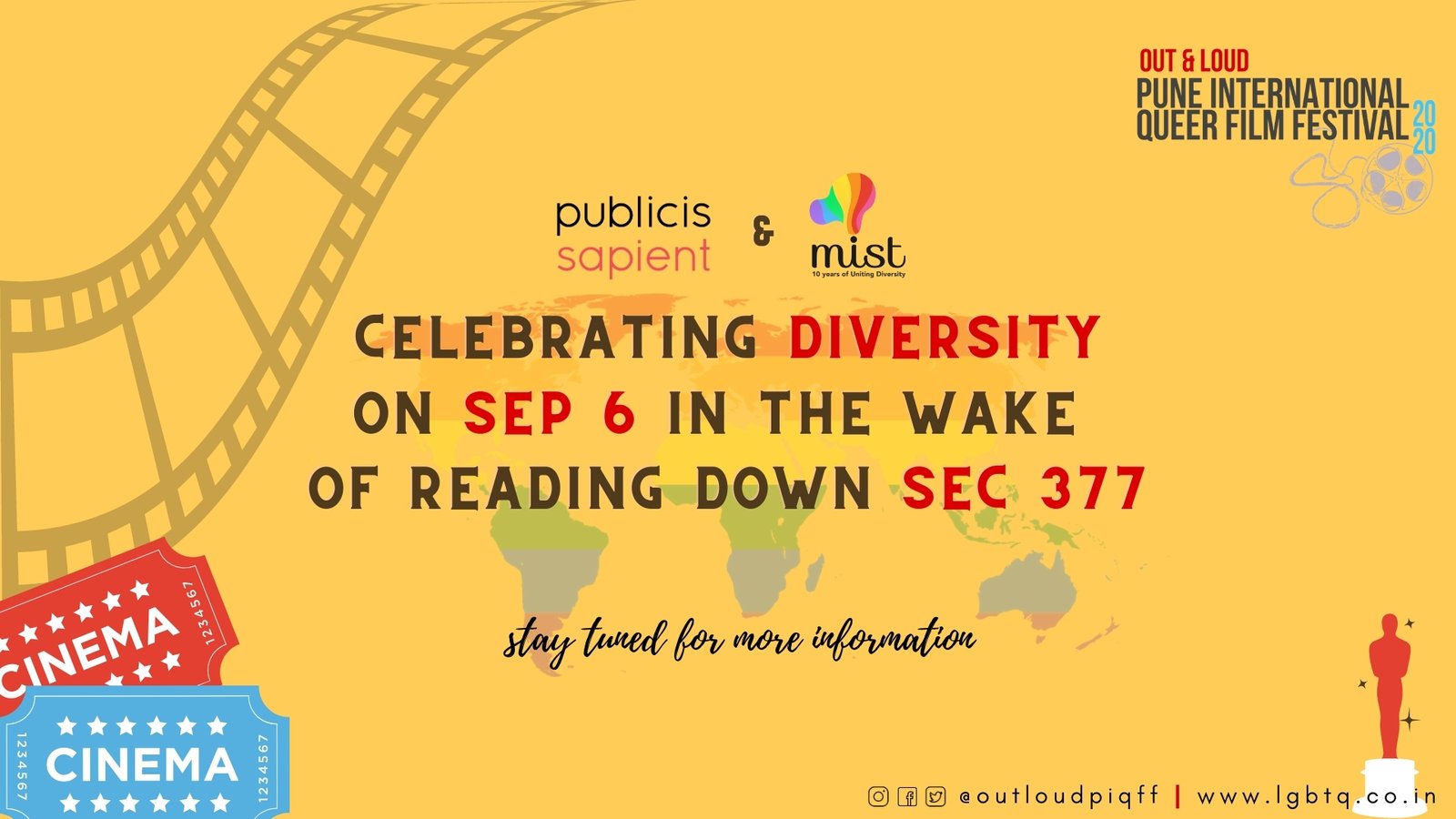 Out & Loud - PIQFF 2020 Registration (Publicis Sapient)
The fourth Edition of Out & Loud - Pune International Queer Film Festival powered by MIST will now take place on an online platform this September. Keeping in mind the safety and health of the community during this pandemic, we have chosen to switch to an online medium to showcase the incredible 50+ official selections for this year's festival.
When is it happening?
OPENING CEREMONY

5th Sep 2020


SCREENING OF MOVIES

6th Sep to 27th Sep

CLOSING CEREMONY

27th Sep 2020

What next?
The online platform for the festival is an OTT platform and ready to display all the wonderful movies that we have shortlisted for this edition of Out & Loud 2020.
How to register?
If you would like to support our film festival by purchasing a pass to attend the festival, use the below button to do so. If you would like to watch the movies free of cost, proceed to the next section and register yourself.
We have two different ways for audience logging in from India and from anywhere else in the world. Click on the buttons below depending on where you are to book your passes! You'll have complete access to the film festival's content from 5th September, 2020.
(Note: On completing the registration as Indian user, our team will send you the details of the next step)
So what are you waiting for! Go ahead click the button that applies for you!
Registration instructions
1. This free-of-cost screening is specially curated only for Publicis Sapient employees as a token of appreciation for being the sponsor of Out & Loud - PIQFF 2020 to watch all the movies that will be screened as part of Out & Loud - PIQFF 2020.
2. On completing the registration, you will receive an email from us with our Festival Guide with a link to watch all the movies and other content in the OTT platform.
3. Sharing of this webpage link (or) Festival Guide (or) any content to anyone outside Publicis Sapient is strictly prohibited.
4. The license of the movies is only for internal use at Publicis Sapient.
5. The movies might contain explicit content and is allowed only for 18+ audience.