Mist is an LGBTQIA+ Foundation that began in 2009 as an online collective. Today after successfully completing 13 years, we continue to strive to bring queer and ally communities together through various event platforms, such as peer group meetings, parties, outreach programs, queer film festivals, art festivals, trans pageants, panel discussions etc. Based in Pune, we have also conducted events in Hyderabad and Bangalore. Mist functions as a family organization, by the minorities, of the minorities, for the minorities.
When asked why it's named Mist, the director Shyam Konnur cites that the community is always in a foggy, unclear state, where there is scope for learning, unlearning & clarity. "It's not just the allies that need educating. Even a gay guy needs to be made aware of the struggle of a lesbian, nonbinary or transgender person. Hence the educating is constant, and constantly evolving" says he.
Shyam Konnur
Founder & Director (he/him)
In one word, Shyam calls himself an Activist, because he's always ready to "fight for the community". A social entrepreneur who has dedicated his life towards the upliftment of the queer community. Shyam has now completed 13 years as the face of MIST. He also bagged the title of Mr Gay India 2020 and a TEDx speaker and founder or QAAF & ICO Day.
Suraj Raut
Regional Manager (he/him)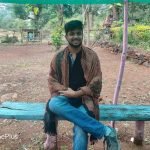 Working in the Insurance sector earlier, Suraj volunteered with Mist for 6 years and joined us as full time intern before being absorbed as Regional Manager for Pune operations. His biggest strength is his utmost dedication and loyalty to LGBTQ causes and his adept Marathi speaking skills.
Ameya / Amayra
Content & Artist Management (they/she)
Ameya, who identifies as non-binary and trans-femme is a performing artist volunteers as a content writer for us. After choreographing our first queer flashmob in 2019, and debuting as a drag performer with us recently, they handle Mist performers and performances.
Siddhant
Coordinator - HIV & PrEP Projects (he/they)
Fashion enthusiast Siddhant is a recent addition to the Mist team and is in charge of the HIV self-testing and PrEP projects. His creative ideas bring a fresh, creative and GenX perspective to the team.
Sriram
Advisory Board Member (he/him)
Fondly known as just Ram, he's an HR professional based in Pune whose been tirelessly working with Shyam since 2016 to make Mist what it is today. An out and proud advocate in his professional life, Ram brings huge credibility to the foundation just by example. His guidance & advice on the operations brings professional value to Mist.
Joseph Monis
Advisory Board Member (he/him)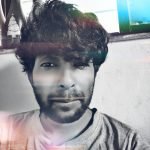 Joseph with his vivid knowledge on handling CSR activities in a leading multinational corporate, has been actively involved in advising and helping us to make decisions. He's also a photographer and video editor who has covered many of our events and active promoter of the Mist.
Puja / Rudraksh
Spokesperson, LBT Wing (they/he)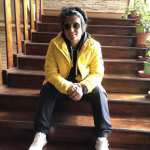 Puja, identifies as non-binary, works as a Business Analyst and has been an active member of Mist for the last 4 years, especially in conducting the LBT meets and being a in-house speaker for D&I discussions at different corporates and events.
We are able to do all this and more because of the love and support of individuals, such as yourself, and many more who contribute to the community. You can contribute by
Volunteering, Donating or Sponsoring
any of our events. You can also get involved in organizing similar events in your village, town, city or at the corporate you work. We will be happy to provide all the assistance that is required. Get in touch with Shyam Konnur (
shyam@lgbtq.co.in
) to know more about us and how you can be a part of our initiatives.