Out & Loud - PIQFF 2021
Welcome to the fifth edition of the Out & Loud - Pune International Queer Film Festival, powered by Mist. We bring to you exciting new films from all across the world, as we celebrate diversity. So, what are you waiting for- mark your calenders to come be with us at the festival between May, 2021.
The 5th edition of Out & Loud - Pune International Queer Film Festival is happening on the 14th - 16 May 2021. Due to the ongoing pandemic the festival will take place online this year.
Are you ready to binge on hand-picked queer movies from around the world? PIQFF is online this year as well, and for free! Audience Registration for the film festival is open now.
Registration to the film festival is completely free, if you like to support our work and initiatives, feel free to contribute using the below button.
Stay home and Stay safe.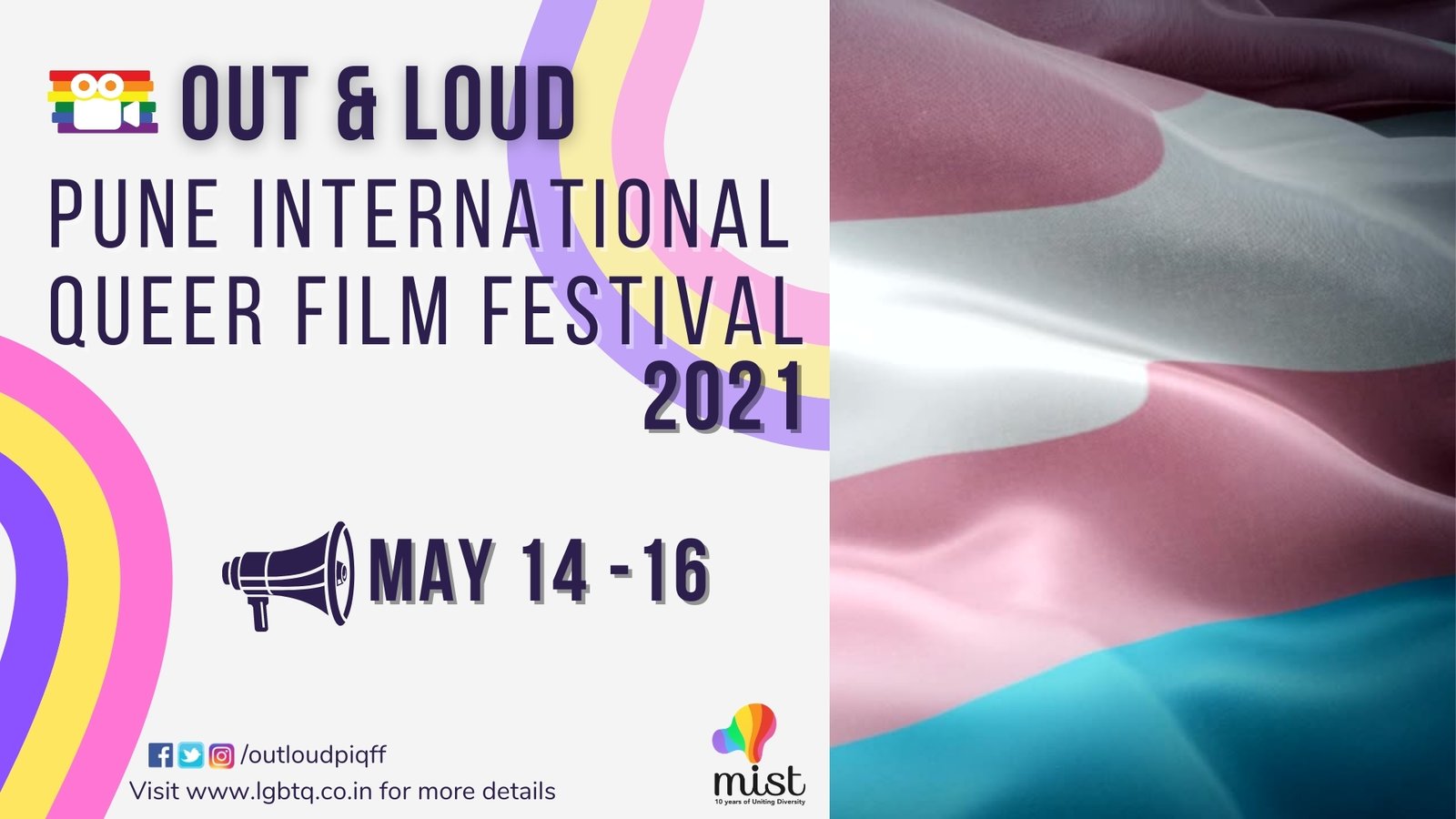 Call for Sponsors & Crowd-funding
Sponsorship & Partnership
Each year, Out & Loud - PIQFF offers an abundance of opportunities to promote LGBTQIA+ friendly brands and enterprises to a varied audience of film enthusiasts. Whether you would like to support our year-round art festivals and events or the Out & Loud - Pune International Queer Film Festival we look forward to customizing beneficial partnership package to support the independent filmmakers making voices of the community heard. Get in touch with us for more details on sponsorship and partnership options at the 5th Out & Loud - PIQFF. Click on the button below to write us an email.
Crowd-funding
Mist aims to build stronger bonds within the queer community and with our allies. We do our best to create a space where you can showcase your talent, learn from other members of the community and be a part of the larger family. Mist runs solely on community events from members of the community and our allies and with the current situation, this has reduced by 70%. We have also learned technology for moving online is more expensive than a physical event. So we request you to help us reach our target to bring you a bigger and more fun PIQFF in 2021. Be it online or offline based on the guidelines.
Sponsors & Partners of Out & Loud - PIQFF 2021
Past Editions of Out & Loud - PIQFF
Testimonials about Out & Loud - PIQFF
Unfortunately, we could not attend the screening of our film, FOREIGN at this festival but the entire experience with the programmers was utterly effortless, professional and so organized! I wish them the best and can't recommend them enough!
Unfortunately, I haven't been able to attend the festival for I live in Canada, but I was very delighted that our film "The Fruit of Our Womb" was part of it and won a price. Communication was great before the festival, however during and after it tends to lack. I understand though that they are a lot of volunteers with a lot to deal with!
Great to part of such a nice festival. They had a great line up of films from around the world. Thank you for making the effort to make festivals like this.
Nice ambience, great experience, responsible crew. Overall, I enjoyed the festival.
Follow us to stay updated