After holding workshops and presentations across 15 cities globally: New Zealand, Sri Lanka, Sweden, London, Prague, and 10 within India, Indian Aces are back to Delhi and waiting to conduct their exclusive events around gender, human sexuality, asexuality and LGBTQIA++ as soon as the current global crisis is over.
In the meanwhile, we are organizing and arranging for a number of ways for you to engage with us and the community, virtually.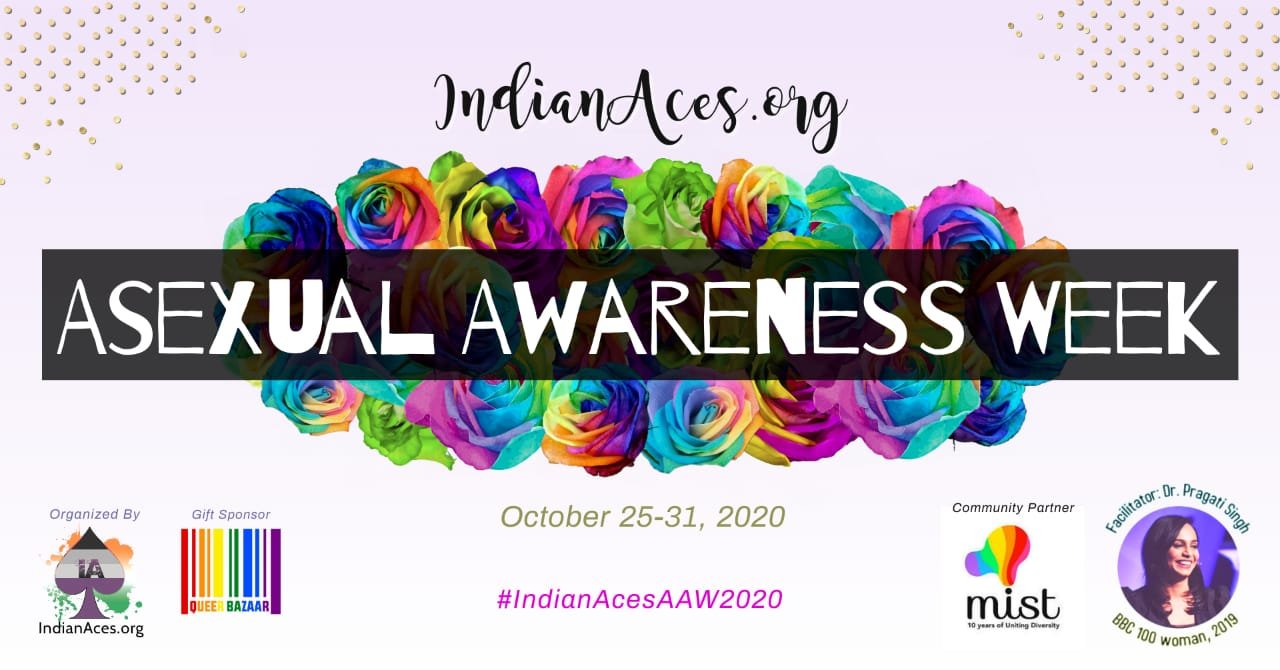 For the year 2020, Indian Aces will be organizing their Ace week celebrations completely online. This means you can participate no matter your location.

The ace week events are an exclusive opportunity to understand and engage with these intriguing subjects in a safe and fun environment. Don't miss them!